Unique custom design cedar fence
Unique custom design cedar fence
Arbor, Cedar Fence, Galvanized Wire, Gate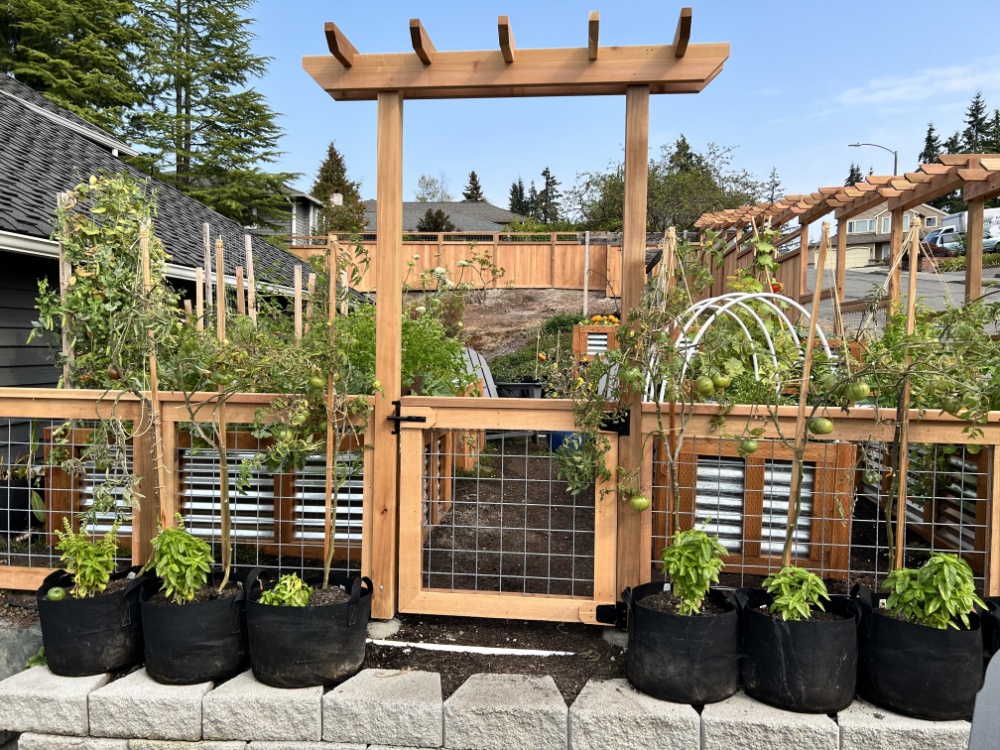 Unique custom design cedar fence
The front yard offers an open concept design to showcase the garden. The fence is built with the finest quality Western Red Cedar a 3 foot hogwire front with custom gate and pergola.
The side of the property blends the same open concept along the length of the garden with a vertical panel privacy design towards the back. The style of the privacy section features familiar characteristics from the front of the home including a short window above the panels with decorative wire and an arbor top.
The backyard property line is similarly designed for privacy but without the arbors.
Built to last
This custom design is constructed using only the finest Western Red Cedar with uniform grain. The durable wood and post-on-pipe construction will ensure this fence enjoys a long life.
Bothell, WA Classic Ornamental Wrought Iron Fence Design | Sky Fence Company
Jeff Kind
2023-07-20T18:06:35-07:00